Segments
Segments
Stock exchange segments for businesses of all sizes and from all sectors
With different segments, Deutsche Börse makes use of its room for maneuver beyond the transparency requirements governed by law. We also provide customised solutions for your company's capital market access and offer you stock exchange segments for companies of all sizes with balanced regulations and low costs. The requirements and transparency obligations of the various segments are optimally aligned with the needs and possibilities of your company.
Depending on the goals you are pursuing with your stock exchange listing, the investors you wish to address primarily and the level of transparency you wish to ensure, companies can choose between the General Standard or the Prime Standard - the segment with increased transparency requirements - in the Regulated Market of the Frankfurt Stock Exchange (FWB®).
The step-by-step route to an exchange listing
With the IPO Line we have compiled an overview of all important steps of your going public, up to the first price determination. This includes, among other things, the selection of your issue partner, the development of your issuing concept, the preparation of the necessary documents, the placement and the admission to / commencement of trading in your company's securities.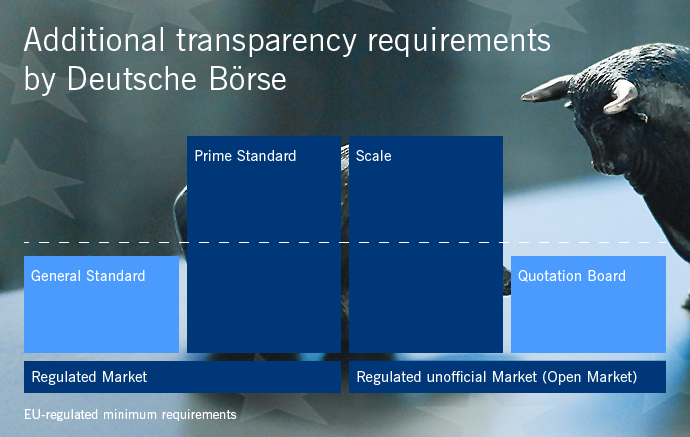 Additional Information