Hesse
Hesse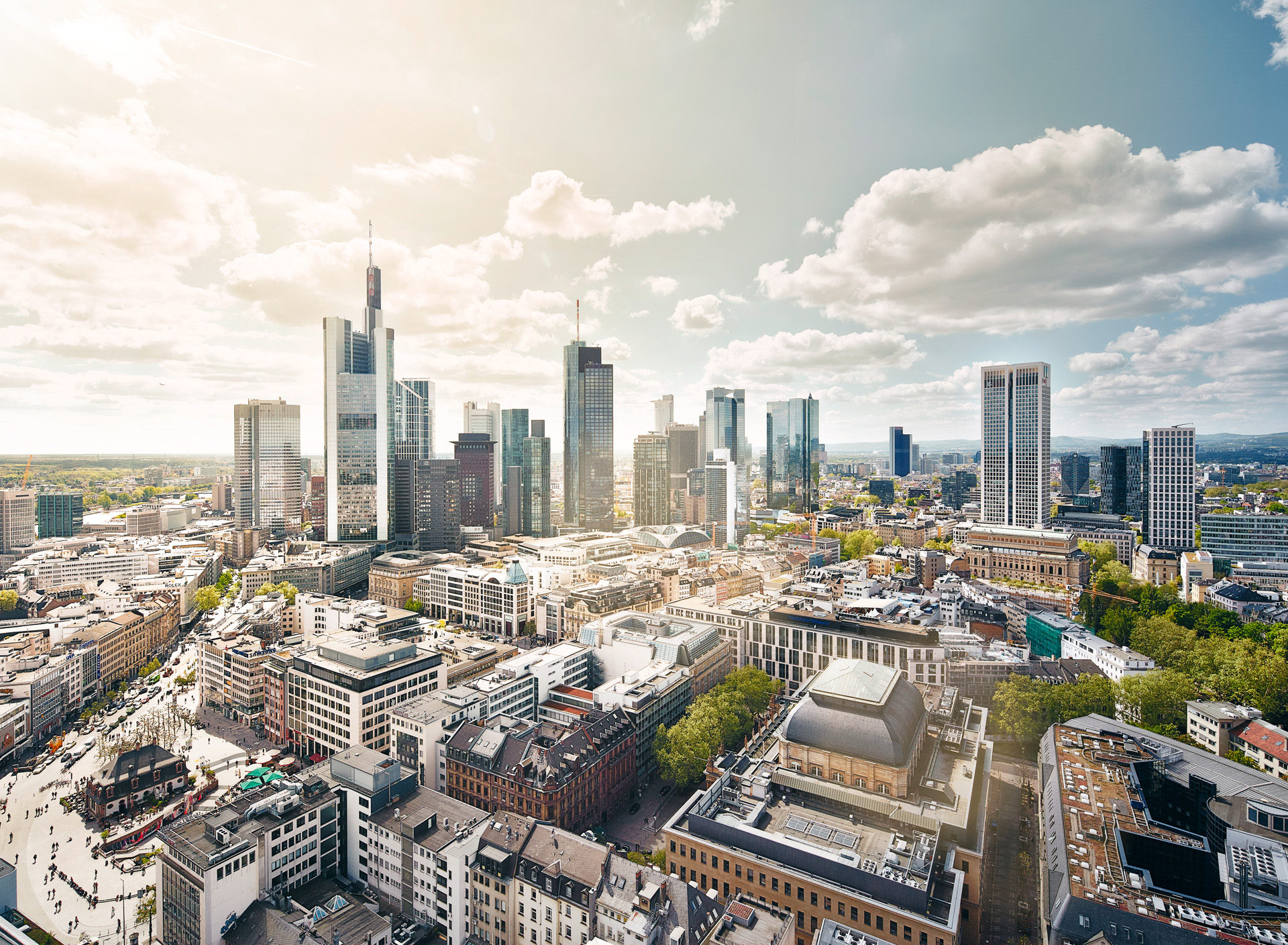 In Hesse, biotechnology significantly contributes to the sustainable development of the strongly represented pharmaceutical and chemical industries. More than almost one third of the biotechnological production capacities of the entire federal territory can be found in Hesse. With more than 16,000 employees and annual sales of over 12 billion euros, the federal state positions itself on the top in Germany. Unique to the Hessian biotechnology industry is that it covers the entire value chain - from research to production to sales. Most of the Hessian companies in the sector are classified as red biotechnology. They focus on new therapies and active ingredients, on diagnostic procedures and tissue engineering. In addition, more and more companies are also devoting themselves to industrial biotechnology. The focus here is on the production of designer cells or enzymes for a wide range of industries - from chemicals to textiles to paper.
Central cluster and network actors: Technologieland Hessen, Hessen-Biotech, DECHEMA Gesellschaft für Chemische Technik und Biotechnologie e. V., DIB Deutsche Industrievereinigung Biotechnologie, ERRMA European Renewable Resources and Materials Association, GBM Gesellschaft für Biochemie und Molekularbiologie e. V., HERO Kompetenzzentrum Hessen Rohstoffe e. V., der IKW Industrieverband Körperpflege und Waschmittel e. V., IVGT Industrieverband Veredlung – Garne – Gewebe – Technische Textilien e. V., Plastics Europe Deutschland, Rhein-Main-Cluster Chemie & Pharma, VAAM Vereinigung für Allgemeine und Angewandte Mikrobiologie e. V., VBU Vereinigung Deutscher Biotechnologie-Unternehmen, VCI Verband der Chemischen Industrie, VHI Verband der Deutschen Holzwerkstoffindustrie e. V.
Economy: 225 biotech companies
Economy
Hesse offers an optimal location for biotechnology companies: With the settlement of numerous research institutes, universities, and private educational institutions, the 225 biotech companies in Hesse have an optimal environment for the development of new technologies and products. Hesse as a biotechnology location is characterized not only by innovative SMEs, but also by established large and medium-sized pharmaceutical and chemical companies that conduct biotechnological research and development, but also produce on a large scale. The leading companies in the state include Sanofi-Aventis, Novartis, B. Braun Melsungen, Heraeus, Stada, Fresenius, CSL Behring, Merck, Biotest, BRAIN, AbbVie.
Merck KGaA is one of the companies with the longest tradition in red biotechnology. Founded in Darmstadt in 1668, it is the world's oldest pharmaceutical company. Then as now, Merck focuses on products made from biobased raw materials. Merck is a leader especially in the fields of immune and cancer therapies. It is also one of the global pioneers in the development of CRISPR-Cas technology to make advances in gene therapy.
Hesse's first biotechnology start-up was founded in Marburg. Emil von Behring, inventor of the diphtheria vaccine, received the Nobel Prize for Medicine in 1901 and founded Behringwerke AG in Marburg a few years later. Since then, numerous companies from the pharmaceutical, biotechnology and healthcare sectors have settled in Marburg. Among them is CSL Behring GmbH, which develops drugs for blood-clotting disorders and other rare diseases. The company recently invested in a facility for fractionating human blood plasma - an important raw material for producing these drugs. In Marburg, CSL Behring is currently building a campus focused on research and development.
The Swiss company Novartis, with its Vaccines and Diagnostics division, has built the world's first manufacturing plant for an influenza vaccine from a cell culture in Hesse.
Central Hesse is also at the forefront of healthcare innovation: The vaccine, which the Mainz-based company BioNTech produces in Marburg, among other places, is one of the most important contributers in the fight against Covid-19. Rapid tests have also established themselves as a valuable tool in the fight against pandemics. Apollo BioTech, based in Frankfurt am Main, increases the quality of their evaluation with artificial intelligence. The company has developed a reader that is superior to the human eye, especially for weak positive results and for mass screening at schools, event venues and many other locations. The technology is universally applicable and processes rapid tests for SARS-CoV-2 as well as HIV, Zika viruses and many other pathogens. Another strong player in Frankfurt am Main is the Sanofi Group. For some years now, the company has been increasingly investing in the development of biopharmaceuticals and drugs for the treatment of rare diseases. Today, insulin production at Sanofi in the Frankfurt-Höchst Industrial Park takes place in one of the largest and most modern biotechnology facilities in the world.
Innovative SMEs such as Humatrix, Targos and Zedira are also key to Hesse's dynamism in the field of red biotechnology.
Several companies in Hesse are further active in the field of white or industrial biotechnology. Röhm & Haas AG, for example, from Darmstadt produced the first industrial enzymes, which revolutionized the leather industry and are the basis for modern detergents. Later, the biotechnical production of insulin was added. Today, the enzyme business is operated in Darmstadt by AB Enzymes, the most important German enzyme producer. The chemicals division of Röhm & Haas, on the other hand, was merged into Evonik AG. Also part of Evonik AG since 2006 is the former Frankfurt-based chemical company Degussa AG, which launched the first amino acid from chemical synthesis in 1947 and has been producing amino acids biotechnologically on the basis of sugar since 1992.
The specialty chemicals business of the former Hoechst AG has been continued since 1997 by Clariant AG, which today produces the first pigment based on renewable raw materials in Frankfurt. Clariant is the first manufacturer to produce bio-based high-performance pigments that color plastics, paints and coatings and are also used as printing inks.
BRAIN AG, whose founding expertise was to use microorganisms for industrial applications, settled in Zwingenberg in 1993. Today, the company produces and markets a broad bioeconomic product range and successfully went public in 2016.
Another spin-off from Darmstadt universities (TU, FH) is N-Zyme Biotec GmbH, founded in 1999, which has developed, among other things, an environmentally friendly tanning process for high-quality leather based on olive leaf extracts, which was taken up by the startup wet-green GmbH in 2013.
Green biotechnology, on the other hand, is only sporadically represented both in Hesse and nationwide. Companies such as GenXPro, nadicom and LI-COR Biosciences are active in this field.
The Enterprise Europe Network (EEN) helps SMEs tap into the European market. With nearly 600 member organizations from more than 50 European countries - including chambers of commerce and industry, technology centers, universities, and business development agencies - the EEN is the largest European network of its kind. In cooperation with local partners, the EEN supports companies in expansion, technology transfer, financing, legal advice, and information services in a global context.
Technologieland Hessen informs, advises, and networks Hessian companies that develop pioneering innovations in the fields of biotechnology, bioeconomy, medical technology, diagnostics, and the pharmaceutical industry. Technologieland Hessen is implemented by Hessen Trade & Invest GmbH (HTAI) on behalf of the Hessian Ministry of Economics.
Hessen-Biotech is the central biotechnology-specific information, communication, and cooperation platform of the Hesse Ministry of Economics. The catalyst for this project is the business development agency Hessen Trade & Invest GmbH. Hessen-Biotech bundles competencies, promotes the innovation and competitiveness of Hessian companies and thus strengthens Hessen's position as a competence center for biotechnology.
Other communication platforms for biotechnology development in Hesse are DECHEMA Gesellschaft für Chemische Technik und Biotechnologie e. V., DIB Deutsche Industrievereinigung Biotechnologie, ERRMA European Renewable Resources and Materials Association, GBM Gesellschaft für Biochemie und Molekularbiologie e. V., HERO Kompetenzzentrum Hessen Rohstoffe e. V., IKW Industrieverband Körperpflege und Waschmittel e. V., the IVGT Industrieverband Veredlung - Garne - Gewebe - Technische Textilien e. V., Plastics Europe Deutschland, the Rhein-Main-Cluster Chemie & Pharma, the VAAM Vereinigung für Allgemeine und Angewandte Mikrobiologie e. V., the VBU Vereinigung Deutscher Biotechnologie-Unternehmen, the VCI Verband der Chemischen Industrie, and the VHI Verband der Deutschen Holzwerkstoffindustrie e. V..
Research
In addition to Hesse's universities, the numerous non-university research institutions in Hesse also enjoy an excellent reputation on the world market. Four Max Planck Institutes (MPI) set standards in basic biotechnological research: the MPI for Heart and Lung Research in Bad Nauheim, the MPI for Terrestrial Microbiology in Marburg, the MPI for Brain Research and the MPI for Biophysics in Frankfurt. Applied research in red biotechnology is conducted by the Georg-Speyer-Haus in Frankfurt and the Paul-Ehrlich-Institut in Langen, which is a federal institution involved in the approval procedures for gene therapies and vaccines.
The state of Hesse is aware of the importance of the scientific foundation and promotes outstanding research within the framework of the State Offensive for the Development of Scientific and Economic Excellence (LOEWE). Through the LOEWE centers, the state of Hesse supports thematically focused research alliances between universities, universities of applied sciences and non-university research institutions in Hesse. For example, the LOEWE Center for Synthetic Microbiology (Synmikro), the first ever center for synthetic microbiology in Germany, investigates fundamental properties of cellular processes using synthetic and analytical research methods and develops processes to endow cells and cell components with novel functions. The LOEWE Center for Insect Biotechnology and Bioresources (ZIB) uses insect biodiversity at the molecular level to develop new active ingredients for applications in medicine, sustainable crop protection or industrial biotechnology.
The Philipps-Universität Marburg has European standing in microbiology. It cooperates closely with Goethe University Frankfurt in fungal research. With insect biotechnology, a unique research direction has been initiated at the Justus Liebig University in Giessen. The University of Kassel conducts environment-related research in agricultural, engineering and material sciences. The TU Darmstadt is a leader in plant engineering.
The Germany-wide start-up initiative Science4Life, which is financially supported by the state of Hesse and the pharmaceutical company Sanofi, has established itself as one of the most successful public-private partnerships for promoting start-ups. Those who participate in the business plan competition receive free expert advice and can win cash prizes and participation in start-up workshops. Since its launch in 1998, Science4Life has led to around 600 start-ups.
Anyone wishing to transfer scientific findings into practice can take advantage of advice from both universities and non-university technology transfer offices in Hesse. The transfer offices identify trends and cooperation partners and support targeted commercial positioning on the market by providing information on patenting, licensing, and spin-offs.
The startup scene in central Hesse has found an international anchor in the Startup Grind community in Marburg. Startup Grind is one of the world's largest startup communities. In regular panels, issues around the topics of startups, innovations and technologies are highlighted and the exchange within the community is strengthened.
Industrial parks in Frankfurt, Hanau, Wiesbaden, and Marburg
Hesse has seven industrial parks: The Behringwerke Marburg industrial park is home to 16 companies that employ a total of more than 5,000 people. The Kalle-Albert industrial park in Wiesbaden is home to more than 70 companies with a total of more than 5,500 employees. The Wolfgang Industrial Park in Hanau is home to twelve companies on an area of 820,000 square meters. Industrial parks are also located in the Frankfurt districts of Fechenheim, Griesheim and Höchst. With more than 90 companies and nearly 22,000 employees, Industriepark Höchst is the largest chemical and pharmaceutical industry site in Hesse. The industrial park links industrial and public waste streams, feeding Europe's largest biogas plant. The plant supplies both electricity for the site and biogas for the public natural gas network, supplying around 4,000 households. Here, networked material flow utilization is economically successful and at the same time reduces greenhouse gas emissions.
Technology centers in Frankfurt, Giessen, Marburg and Pfungstadt
Technology centers, such as the Frankfurt Innovation Center for Biotechnology (FIZ), offer companies from the life sciences sector interdisciplinary networks and comprehensive consulting services for the commercial implementation of their business ideas.
The Technology and Innovation Center Giessen (TIG), which is considered a springboard for the success of start-ups, also rents out laboratory and office space. The proximity to the universities in Central Hesse and the immediate vicinity of more than 80 innovative companies form an optimal basis for cooperation.
In Marburg, young biotechnology companies have been supported by the Technology Center for Life Sciences (NTZ) since 2003. The NTZ offers modern GMP, laboratory and office space on a total area of 2,000 square meters.
The Pfungstadt Biotech Park, founded in 2013 by the city of Pfungstadt and R-Biopharm AG, is a relative newcomer. With 4,000 square meters of office and laboratory space, Biotech-Park Pfungstadt can accommodate up to 10 companies and up to 100 employees.
Additional Information