Munich
Munich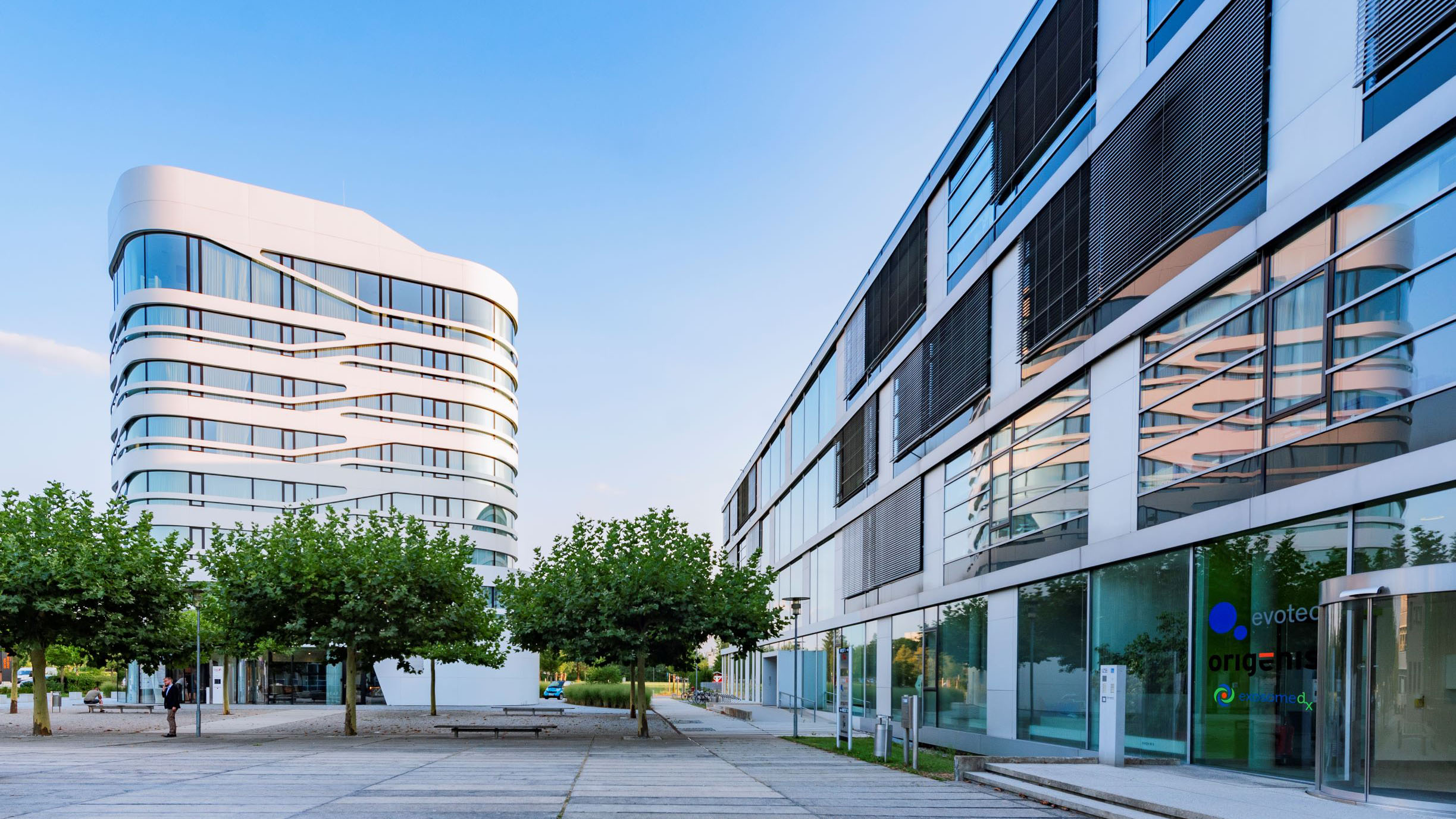 The greater Munich area is one of Germany's leading biotech locations with a focus on healthcare and biopharmaceuticals. The majority of the life science companies based here are specialised in the development of innovative therapies and diagnostics. This also includes companies active in the area of pharmaceutical contract research and analytics, as well as suppliers and service providers. In the region alone, 20,000 jobs can be allocated to these areas. Another 10,000 are employed in life science research institutes and clinics.
The location – which, compared to other regions, is historically not a traditional pharmaceutical location – has taken its upswing on the basis of excellent science and is therefore characterised by strong networking between science and industry. The Ludwig-Maximilians-University and the Technical University of Munich as well as their clinics perform cutting-edge research and bring medical progress to the patient.
Equally important impulses are provided by the non-university research institutes such as the Helmholtz Center for Environment and Health and the Max Planck Institutes for Biochemistry, Neurobiology and Psychiatry. The Max Planck Society (MPG) is also planning further expansion in the region in the future: the campus in Martinsried is to be further developed into a flagship for life sciences beyond Germany and Europe. In early summer 2021, it was announced that the Free State of Bavaria intends to fund the MPG's entire new building project – subject to the approval of the state parliament – with up to €500m over the next ten years.
Numerous small and medium-sized enterprises as well as start-ups are located in the region. There are around 100 companies in Martinsried alone. Particular strengths exist in personalised medicine (oncology), digitalisation and immunotherapy.
In addition, there are numerous players in Bavaria who are committed to the development and implementation of a sustainable bio-based economy with activities in industrial biotechnology.
Central cluster stakeholders: cluster organisation Bio-M, IZB Martinsried, IBB Netzwerk GmbH, UnternehmerTUM
Economy: around 100 companies are located in the Martinsried region alone
Roche Diagnostics with over 6,000 employees in Penzberg and planned infection innovation center together with the Fraunhofer Society
Start-ups: 40 start-ups since 2016
Focus on pharmaceuticals and medicine
In parallel, there are numerous national and international pharmaceutical and biotech companies from the healthcare industry, such as Amgen GmbH, Aenova, Bavarian Nordic GmbH, Bio-Rad Laboratories GmbH, Bristol-Myers Squibb (BMS), Neovii Biotech GmbH, Synlab, GlaxoSmithKline (GSK), Hexal, Morphosys or Roche Diagnostics, as well as a large number of medtech companies or from the digital health sector, which have their headquarters in Munich or the region.
Recognised and effective network management is provided by the cluster organisation BioM. For more than two decades, BioM has been promoting the exchange between science and industry, acquiring funding and, until 2015, organizing the leading-edge cluster m4, which was dedicated to the future fields of personalised medicine and targeted therapies and has also significantly raised Munich's profile internationally as a leading location for drug development. Currently, numerous European and international projects are being managed - including the €20m DigiMed program in the field of cardiovascular diseases, which is funded by the Free State of Bavaria, as well as the participation in the accelerator network of the European consortium EIT Health. A separate €2.5m competition for early scientific projects and their validation keeps the connection between science, new young researchers and established companies going.
Focus on sustainability, bioeconomy and industrial biotechnology
Bavaria offers favorable conditions for the development and implementation of a sustainable bio-based economy in many respects, both in business and science as well as in society. Since 2015, there has been an expert council on the bioeconomy in Bavaria. As a network stakeholder, IBB Netzwerk GmbH has set itself the goal of advancing technology transfer in the areas of industrial biotechnology and sustainable economy and bringing together partners from large-scale industry, small and medium-sized enterprises and academia.
Relevant players in these areas are the Fraunhofer Society with its headquarters in Munich, the TU Munich research campus in Freising-Weihenstephan in the north of Munich with its focus on agricultural, biological and nutritional sciences, and the Weihenstephan-Triesdorf University of Applied Sciences. In addition, the Technical University of Munich is pulling the strings at the Straubing site to develop an innovation center for sustainable energy with local players. Companies active in this environment include major corporations such as Wacker Chemie AG and Clariant, as well as biotech companies such as mk2 Biotechnologies GmbH, Amsilk GmbH, Bind-X GmbH, Electrochaea GmbH and Origin.bio GmbH, among others.
Contact points for founders
In the Munich/Martinsried region, the Biotechnology Innovation and Start-up Centers (IZB) are among the most sought-after laboratory units and office space for young biotechnology companies. These benefit from the contacts and creative environment at the incubator and from the proximity to academic research at the Weihenstephan and Martinsried campuses, respectively.
IZB Planegg-Martinsried specialised in pharmaceuticals and services
IZB Freising-Weihenstephan specialised in phytopharmaceuticals, agricultural and food industry
In total, more than 28,000 m2 of space is available.
In addition, the UnternehmerTUM located at the TU Munich offers support for start-ups and founders. In addition, the Helmholtz Center has also upgraded with its Pioneer Campus for "bioengineers", and the Klinikum rechts der Isar in turn is driving forward the networking of bioscience, medicine and medical technology engineers with a translation center called TransLaTUM.
Additional Information