North Rhine-Westphalia (NRW)
North Rhine-Westphalia (NRW)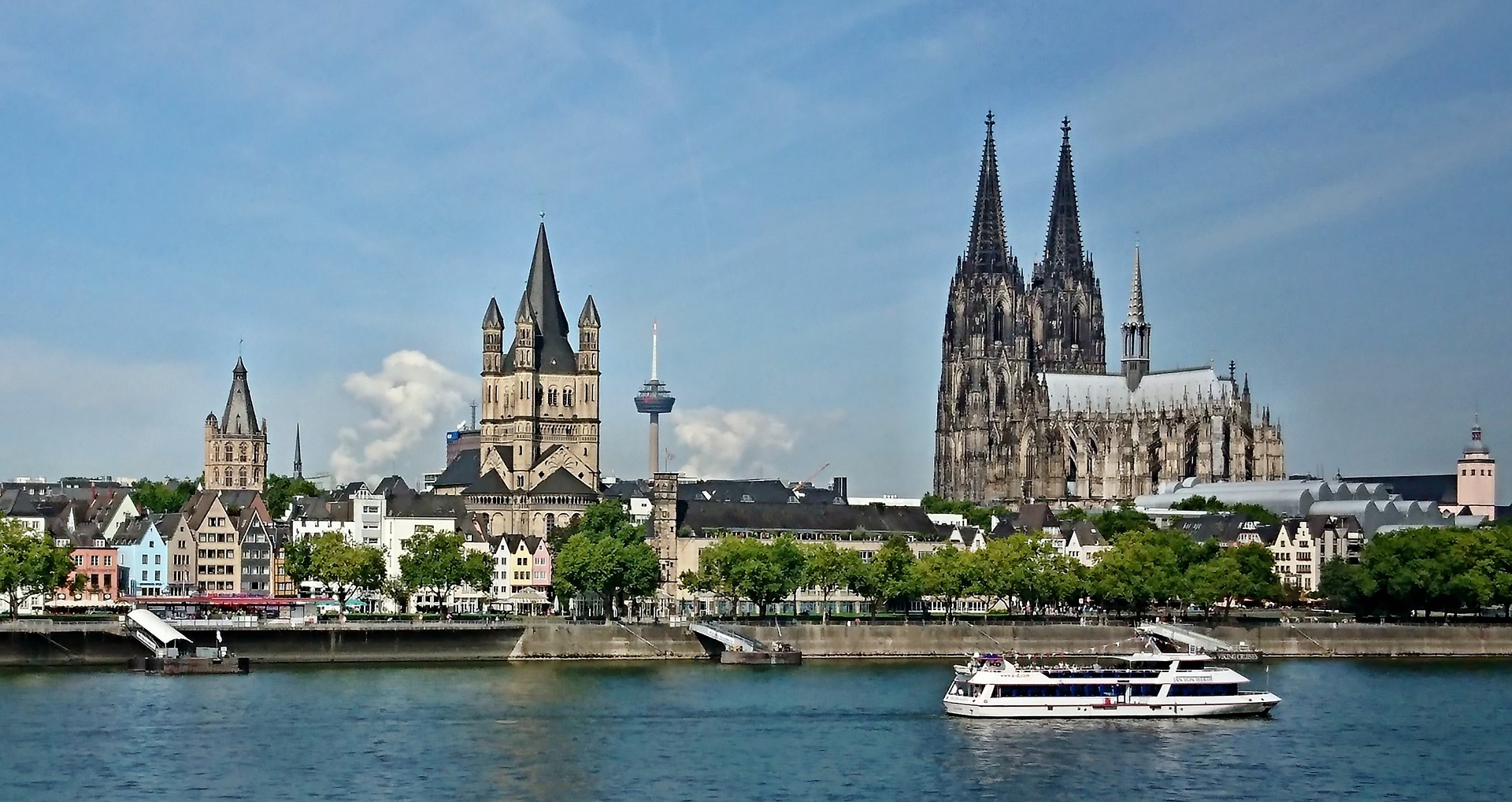 North Rhine-Westphalia (NRW) is a central pillar of the pharmaceutical and chemical industry in Germany which is to a large part situated in the region. Against this background, a dynamic life sciences scene has established itself being active in healthcare as well as in the fields of bioeconomy and industrial biotechnology. The cluster BIO.NRW has established itself as an umbrella platform and network, bringing together all central actors and initiatives in the area of biotechnology and life sciences.
Around 500 companies from the life sciences, including 109 core biotechnology companies, are at home in NRW. In addition to the Rhineland (Bonn, Cologne, Düsseldorf) and the Ruhr area (from Duisburg to Dortmund), the economic focus is also on the Aachen-Jülich, Münster and East Westphalia (Bielefeld) regions, which reflects the multicentric character of the biotechnology landscape in North Rhine-Westphalia illustrates its specific regional strengths.
These strong business locations are at the same time the centers of the densest network of universities in Europe, which is located in North Rhine-Westphalia: application-related and basic research and teaching in the life sciences is internationally successful in North Rhine-Westphalia at 56 universities, technical colleges and research institutions.
Central cluster stakeholders: BIO.NRW, BioökonomieREVIER, BioSC
Economy: Around 500 companies are located in North Rhine-Westphalia, including around 100 dedicated biotech companies
Strong pharmaceutical and chemical industry which impacts biotech activities in the healthcare and the bioeconomy sector
Start-ups: over 60 start-up centers in North Rhine-Westphalia
Healthcare as a leading sector
The healthcare industry is a key sector of the North Rhine-Westphalian economy with further potential for growth. The regional medical and nursing care is considered excellent and sub-sectors such as medical technology and the pharmaceutical industry occupy a leading position. The close cooperation between companies and research is a success factor and has established the healthcare economy as an innovation driver for modern patient care. With a gross added value of around €75bn, which corresponds to twelve percent of the economy as a whole, the healthcare industry is an important economic factor. A total of around 1.6 million people are employed in this industry – around a sixth of all those in work in North Rhine-Westphalia. The long-term growth rates of the sector are in all areas well above the average of all economic branches of the economy.
The foundation for this is the close cooperation between science and companies: In North Rhine-Westphalia, seven university clinics and numerous other state and private research institutions not only ensure high-level research, but also high-performance medicine in health care.
Major stakeholders of the NRW corporate landscape are internationally established names such as the biotechnology companies Qiagen and Miltenyi Biotec, Bayer, UCB, from the pharmaceutical industries. In addition to these global players, NRW is home to dynamic small and medium-sized enterprises (SMEs) such as AiCuris, Biofrontera, NEO New Oncology, Paion, Xell and many more.
Support structural change with bioeconomy
As an metropolian area in the middle of Europe, NRW is particularly affected by challenges such as climate change, urbanisation and structural change. Against this background, there are numerous initiatives, networks and stakeholders who are actively committed to building a sustainable bioeconomy. The main aim is to further expand existing industrial value chains, particularly in the chemical and pharmaceutical industries, biotechnology, the energy sector and agriculture, or to link them across industries in the sense of a bioeconomy. The efficient use of residual and waste streams as well as a structural change accompanied by science within the framework of the federally funded BioökonomieREVIER initiative are among the central activities.
Since January 2021, BIO.NRW has established a new thematic focus called BIO.NRW.eco to further advance the use of industrial biotechnological solutions in the context of the bioeconomy. In the region, key players in this area include industrial heavyweights such as Henkel, BASF and Evonik Industries, all of which have business entities and locations in North Rhine-Westphalia. Research-intensive SMEs such as Direvo Industrial Biotechnology or evoxx and innovative start-ups such as Numaferm are also part of this landscape.

In science, the BioSC which was founded in 2010 is among the key stakeholders advancing research and development to boost a bio-based economy. RWTH Aachen University, the Universities of Bonn and Düsseldorf and the Jülich Research Center established this cross-institutional and cross-disciplinary collaboration in basic and application-oriented research for the transformation to a sustainable bioeconomy, which is still unique today. Today, the BioSC has developed into a well-known competence center for bioeconomy research in Germany and Europe.
Contact points for founders
Many of today's successful young biotechnology companies started as university spin-offs. There are over 60 technology and start-up centers in North Rhine-Westphalia, 22 of which are specifically targeted towards biotech companies. The most important ones include:
Baesweiler: its – international technology and service center  
Bergisch-Gladbach: Technology parc Bergisch-Gladbach
Bielefeld: Technology center Bielefeld
Bochum: BMZ Ruhr; TZR Technology center Ruhr
Boenen: Bio-Security Center
Köln: BioCampusCologne; RTZ – Rechtsrheinisches Technologie- und Gründerzentrum
Dortmund: BMZ BioMedizinZentrum
Düsseldorf: LSC LifeScienceCenter Düsseldorf
Herzogenrath: Technology parc Herzogenrath
Jülich: Technology center Jülich
Münster: BioZ Biotechnology center Münster; CeNTech Center for Nanotechnolgy
Wuppertal: Pharma and chemistry parc Wuppertal
These incubators for start-up companies are usually located in the immediate neighborhood of research institutions aiming to provide an efficient infrastructure for the transfer of scientific know-how into marketable products and processes.
In addition, the BIO.NRW cluster provides targeted support services for companies, especially when it comes to finding investors and capital providers. The BIO.NRW Business Angel Congress has established itself as a central network event in this area to bring experienced entrepreneurs together with young founders.
Furthermore, as an associated partner in the European MPowerBio project, BIO.NRW.eco establishes contacts between SMEs from the bio-based economy and investors. MPowerBio is a project funded by BBI JU, which promotes European clusters within the bio-based industry so that they are better equipped to support SMEs in acquiring investments. The project aims to bring a total of 250 SMEs one step closer to successful investments and financing rounds by the end of 2022.
Additional Information