Saxony
Saxony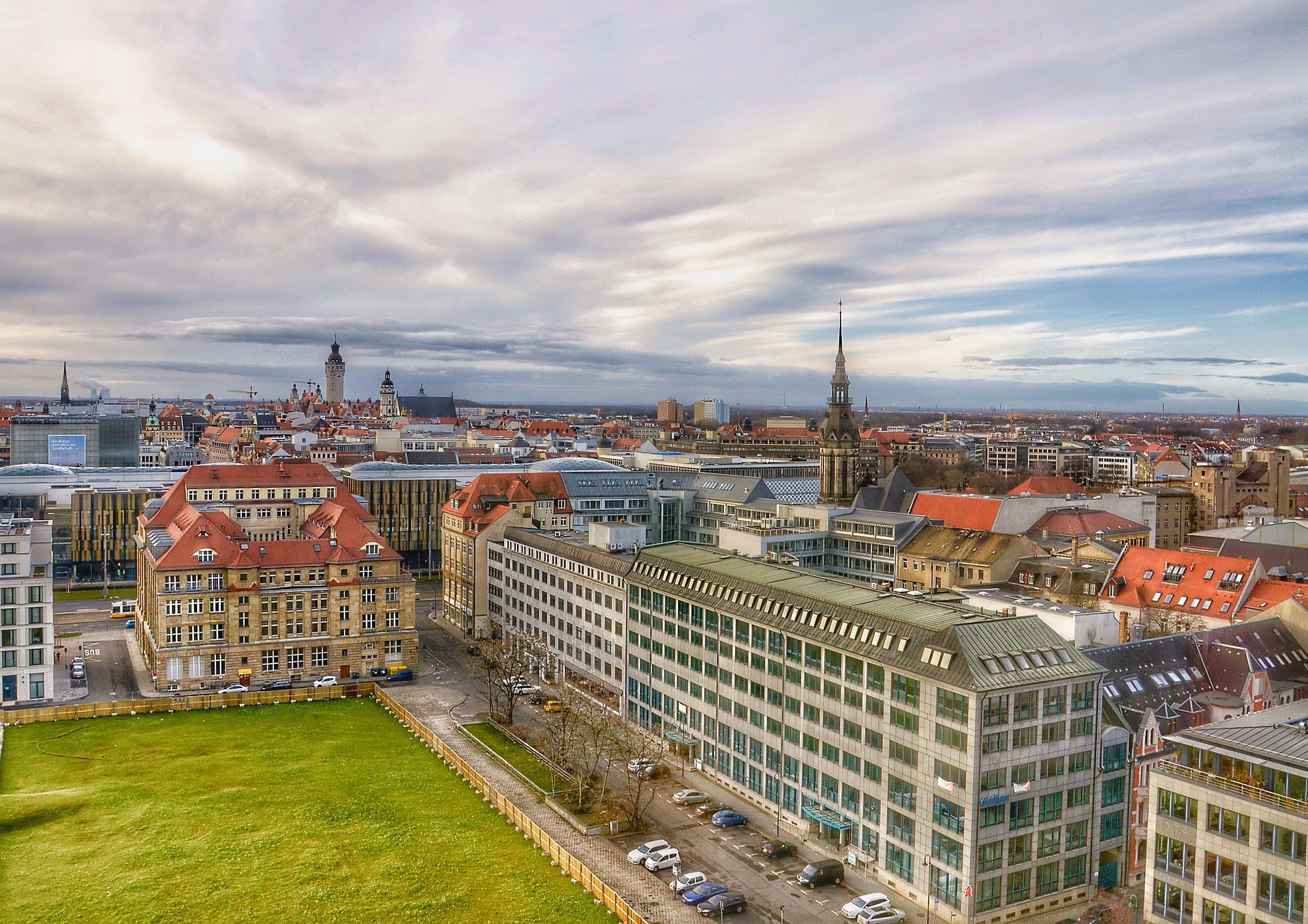 With around 300 companies and research institutions and 15,500 employees, Saxony is a dynamic life science region in Germany. Above all, the areas of medical technology, biotechnology and the pharmaceutical industry determine the structure of the sector, which generates around 1.9 billion euros annually. In addition, there are about 450 other actors with 40,500 employees working as suppliers or service providers for the life science sector in Saxony. This includes actors from the metal processing industry, plastics technology, electrics/electronics, the software sector or measurement and sensor technology, who generate part of their turnover in the life sciences sector.
In 2000, the Saxon state government launched a "Biotechnology Offensive" to promote innovations and company settlements in this field. To date, with the help of EU funding the Free State of Saxony has invested almost one billion euros in Saxony's biotech industry and research landscape. By 2006, for example, around 200 million euros in start-up funding had been invested in the biotech incubators "Biocity Leipzig" and the Bioinnovation Center (BioZ) in Dresden, as well as in the establishment of new professorships and junior research groups in both cities. The Free State made available another 470 million euros for funding in research infrastructures and 280 million for biotech research projects.
Saxony builds on long-standing traditions in the life science sector. For example, Dresden has been a successful pharmaceutical location for over 120 years with the urology specialists Apogepha and Arevipharma. There are also many international companies, such as GENEWIZ Germany GmbH, a leading genomics service provider with European headquarters in Leipzig, B. Braun Avitum Saxonia GmbH, which has its most modern production facility in Europe here as well as its research and development center for dialyzers, or the GlaxoSmithKline Group, which manufactures flu vaccines for the world market in Dresden with more than 700 employees.
The Life Science Atlas Saxony lists 32 dedicated biotech companies in the state. These include, for example, Lipotype GmbH, a spin-off company from the laboratories of the Max Planck Institute for Molecular Cell Biology and Genetics in Dresden. Based on many years of research experience, Lipotype offers comprehensive, quantitative lipid analysis services for clinical and biological samples on a high-throughput scale. The Dresden-based biotechnology company Biotype GmbH has successfully positioned itself as a reliable provider of state-of-the-art solutions for molecular diagnostics in Europe. Biotype develops, manufactures, and distributes molecular in vitro diagnostic kits for the detection and quantification of DNA- and RNA-based biomarkers. Sysmex Partec GmbH in Görlitz is a globally active diagnostics company specializing in the development and production of highly sensitive flow cytometry solutions in various application areas. The Zellkraftwerk in Leipzig is applying the principles of the 4th industrial revolution to provide products and services for automated analysis of fluorescent biomarkers on living or long-term biobanked cells and tissues. AvenCell Therapeutics, founded in the U.S. in 2021, is focusing on allogeneic cell therapies of the future, which are being researched in Dresden. The corporate merger of the Saxon Gemoab company with Nobel Prize winner Jennifer Doudna's gene shearing specialist Intellia has been made possible with the participation of U.S. investor Blackstone.
Saxony's lighthouses in the life science start-up scene include, for example, the fast-growing biotechnology company c-LEcta. The company is headquartered in Leipzig and develops, among other things, enzymes and microorganisms that are used for applications in the pharmaceutical industry. denovoMATRIX develops and produces biomimetic coatings for the cultivation of human stem cells. Following the company's vision of "enabling human biology in vitro", it develops solutions for life science research and cell therapies of the future. DyNAbind offers innovative products and services for drug discovery based on the use of the patented Dynamic DNA-encoded Libraries technology. This allows DyNAbind to simultaneously test hundreds of millions of compounds on a target protein.
With more than 30 university and non-university institutions in various fields of modern biotechnology, Saxony also has one of the densest biotech research landscapes in Germany. In addition to the universities and university hospitals in Leipzig and Dresden, these include, for example, the Fraunhofer Institute for Cell Therapy and Immunology (IZI) in Leipzig, which investigates and develops special problem solutions at the interfaces of medicine, life sciences and engineering. The DBFZ Deutsches Biomasseforschungszentrum gemeinnützige GmbH in Leipzig deals with all questions on how the limited biomass resources available can contribute sustainably and with maximum efficiency to the existing as well as to a future energy system. The German Center for Integrative Biodiversity Research (iDiv) Halle-Jena-Leipzig is a hub of national and international biodiversity research. In addition to answering core questions in biodiversity research, it aims to educate about the biodiversity crisis, as well as to stimulate changes in political and social action. The Helmholtz Centre for Environmental Research GmbH - UFZ in Leipzig combines biodiversity and land use research. At the UFZ, concepts and methods are developed to help secure the natural foundations of life for future generations. The Institute of Biology at the University of Leipzig focuses on the physiology of algae. This results, for example, in applications in water quality monitoring, in algae biotechnology to produce valuable materials as well as energy.
The Biotechnological Center Biotec TUD in Dresden is a unique interdisciplinary research center focusing on research and teaching in the field of molecular bioengineering. It combines state-of-the-art research approaches in molecular and cell biology with the engineering sciences, which are traditionally strong in Dresden. Furthermore, the Center for Regenerative Therapies Dresden (CRTD) can be found in Dresden, as well as the Max Planck Institute for Molecular Cell Biology and Genetics, the Center for Systems Biology, and the Helmholtz Center Dresden-Rossendorf. University and Fraunhofer spin-offs develop here, for example, biochips, organic electronic implants, digitally enhanced wound plasters, but also personalized gene, cell, and immune therapies.
Since 2009, the pan-Saxon association biosaxony e.V. has represented the biotechnology/ life sciences sector. Members include companies, scientific institutions, and stakeholders of the industry in Saxony. The goals of the cluster include the initiation of projects between companies and scientists, the provision of services, know-how as well as the use of synergies for the further development of the industry and the presentation of regional competences. The development of new ideas, the expansion of a sustainable technology transfer, for example within the framework of the annual partnering conference bionection, are further focal points of the cluster's work. Offices in Leipzig and Dresden strengthen the work on site.
The Biotechnologische Studenteninitiative e.V., a non-profit, independent, and politically neutral student initiative, acts as an interface between students and doctoral candidates, universities and research institutes as well as companies in the life sciences. As part of the "Meet the companies" lecture series, the Leipzig office gives local biotech companies, for example, the opportunity to introduce and present themselves specifically to potential employees.
Founders in Saxony receive support from the Saxony Economic Development Corporation. This ranges from start-up financing and microloans to coaching and consulting services, innovation bonuses and help with market development. The Mittelständische Beteiligungsgesellschaft Sachsen mbH supports the financing of commercial start-ups from all sectors with equity investments.
Also Saxony's universities offer various start-up initiatives. These include:
SAXEED, a start-up initiative at the four universities in southwest Saxony in Chemnitz, Freiberg, Mittweida and Zwickau;
The Self-Management Initiative Leipzig (SMILE), a cooperative project of the University of Leipzig with the HHL Leipzig Graduate School of Management, the Helmholtz Center for Environmental Research (UFZ) and the German Biomass Research Center (DBFZ).
dresden|exists, the first point of contact when it comes to putting business ideas from Dresden science into practice. Experienced consultants provide support in founding one's own start-up, in questions of technology transfer or in company succession. The focus is particularly on start-up projects based on research results.
The Founders' Academy of the Zittau/Görlitz University of Applied Sciences supports students, employees and graduates interested in founding a company on their way from the founding idea to a successful start-up.
The incubators BioCity Campus in Leipzig and the Biotechnological Center of the Technical University of Dresden are particularly exciting for founders from the life sciences sector. In close proximity to research institutes and university hospitals, numerous start-ups have settled in Germany's most modern centers for biotechnology and biomedicine. Here, they work on individual laboratory and office spaces with short distances to renowned research institutions to bring their start-up spirit and entrepreneurship to economic prosperity. BIO CITY LEIPZIG is the core of the BioCity Campus. Since 2003, companies have been doing research here on a total of 20,000 square meters of space together with six biotechnology-oriented professorships and non-university institutions. The buildings host modern, individually equipped laboratory and office space. The BioCube Leipzig is located in the immediate vicinity. In addition to laboratory space in S1 and S2 standard, there is additional office, production and storage space here.
In 2025, the red biotechnology will have a new hotspot in Leipzig. Then another biotechnology campus will open its doors to young companies on the "Alte Messe" site. A life science hub with offices, laboratory areas, workshop space, conference rooms and common areas for networking is to be created on more than four floors. The first construction phase with around 10,425 m² of rental space has already been fully leased to the fast-growing biotechnology company c-LEcta. Several innovative research institutions and companies such as the Fraunhofer IZI, the Max Planck Institute, Bio-City and the German Center for Integrative Biodiversity Research (iDiv) have settled at the "Alte Messe" site in recent years.
Additional Information